The Instrumentel Nuclear Waste Monitoring Unit has been developed in conjunction with the UK National Nuclear Laboratory (NNL) to address the challenges of long-term monitoring of sealed intermediate-level waste (ILW) containers.
The system is designed to be housed within sealed ILW containers and to transmit health indicators such as internal pressure, temperature and strain, and a unique ID throughout the lifetime of the container without compromising the integrity of the container seal.
The system comprises a wireless and battery-free Instrumentel Hardened XT01 Data Tag connected to up to six sensors sealed within the nuclear waste container as shown below.
The data tag is powered and data transmitted wirelessly through an inductive link to a variant of the Instrumentel Diagnostic Hub when it is brought close to the metal gauze filter of the container lid.
The XT01 data tag has been demonstrated to continue to operate and transmit data after a cumulate dose of 11.5MGy of gamma radiation, nearly twice the lifetime exposure expected from within a typical ILW.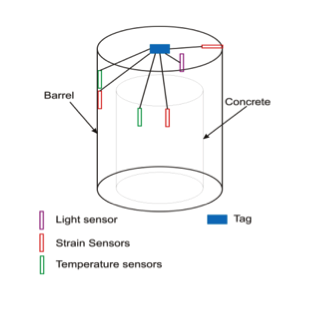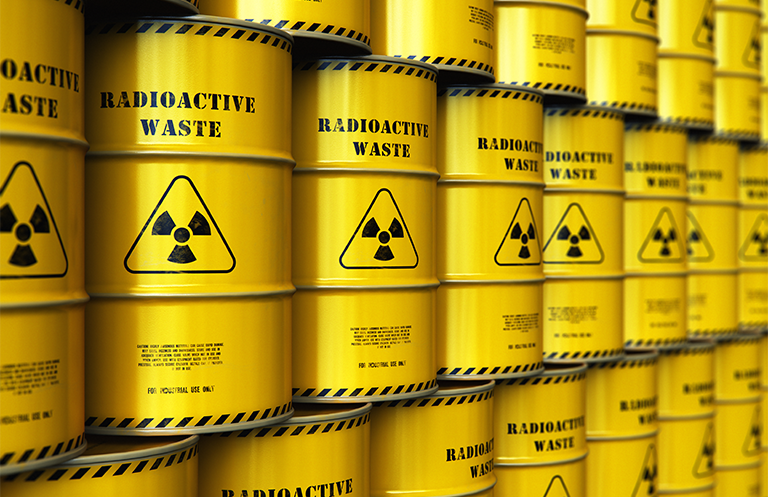 Nuclear Waste Monitoring Case Study
This Case Study demonstrates the capability of Instrumentel's  wireless data acquisition system to function within an elevated radiation environment such as that found in intermediate level waste containers.