Our vision for delivering the Condition Based Supply Chain
The Condition Based Supply Chain (CBSC) is our vision for the rail network – a concept that involves the seamless management of real-time data and information, combined with multiple data sources relating to the asset, to deliver increased operational efficiencies and maintenance savings.
CBSC draws on our position in the supply chain and an integrated digital ecosystem that turns data into actionable information to drive targeted maintenance, a highly responsive supply chain and continuous product and service improvement.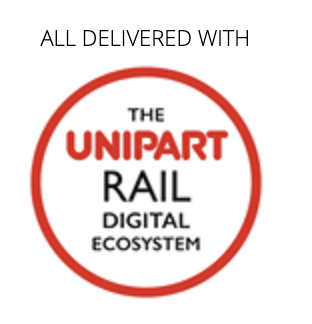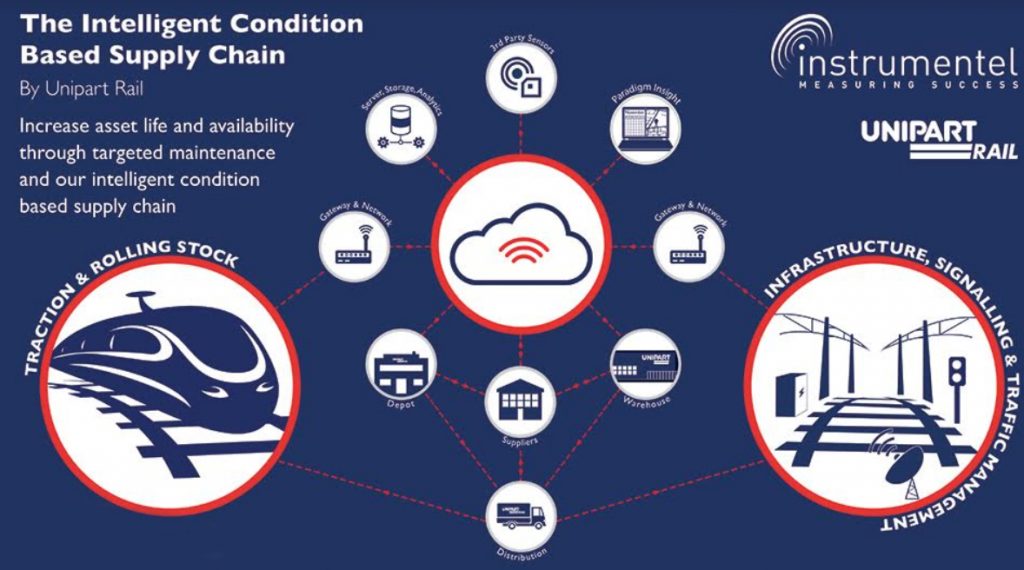 Digital technology has been transforming business practices and processes for some time and the Industrial Revolution 4.0 is having a huge impact on all commercial sectors including the rail industry.
The increasing expectations of passengers and government regulators are providing the impetus for train and network operators to invest in new systems and technology that will deliver long term financial and operational benefits. 
At the core of these performance gains is the ability to:
Keep trains running for longer
Keep trains running for longer without disruption by minimising planned or unscheduled maintenance interventions
Massively transform maintenance regimes
To massively transform maintenance regimes so that assets are in service for longer and service episodes are controlled by asset condition intelligence
But why is a Condition Based Supply Chain Important?
The Condition Based Supply Chain looks to address many of the key themes identified in the UK's Rail Technical Strategy Delivery Plan. This includes minimising disruption to train services, generating more value from data, delivering intelligent trains and delivering lower cost railway solutions.
For the train or network operator there are many benefits in having a Condition Based Supply Chain and these ultimately have a large impact on the 4Cs (Capacity, Carbon, Cost, Customer Satisfaction) that the UK rail industry has as performance imperatives.

The Condition Based Supply Chain will not only address the 4Cs, it will enhance safety and risk management. The Digital Eco-system provides access to full product information history and everything can be tracked at item level. 
As the Digital Eco-system uses cloud based connectivity, the monitoring of performance data and notifications of automated delivery schedules can be accessed at any time, on any device, providing transparency and traceability of the supply chain network.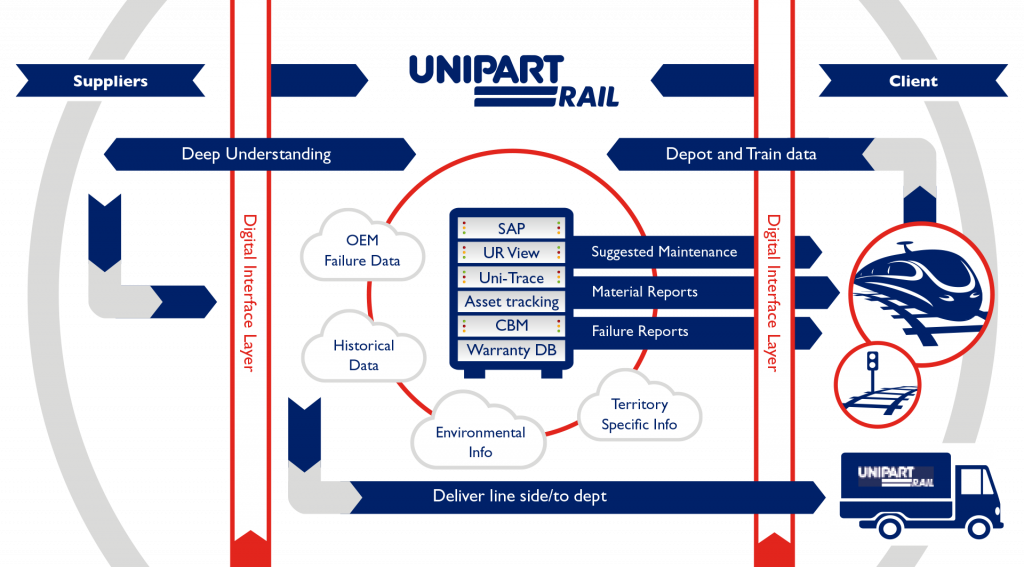 Unipart Rail has now developed the roadmap for innovative CBM supply chain solutions. The use of condition based data to transform clients' maintenance activities is at the heart of our focus to reduce operational risks, improve performance and reduce costs. 
The increased use of smart technologies continues to enhance our service as the Digital revolution continues apace. Unipart Rail is architecting Logistics 4.0 to help our clients deliver the railway of the future that the travelling public now demand.