SmartWash by Unipart Rail is an intelligent Train Wash System.
Designed using Instrumentel's transformational remote monitoring technology, this unique solution will reduce costs and environmental impact when installed within a train depot.  Trains are very frequently washed when they do not need to be, which wastes water, energy and money.  
Our SmartWash solution will eliminate this waste through the implementation of an RFID based system which will recognise when a train does not need to be washed. 
Our Paradigm Insight system provides real time access to cleaning frequency data at each depot, across the fleet and against any vehicle. 
It allows customers to remotely configure the washing schedules of trains.
If you'd like to learn more about how Paradigm Insight works with SmartWash, you can demo our system for yourself by clicking below.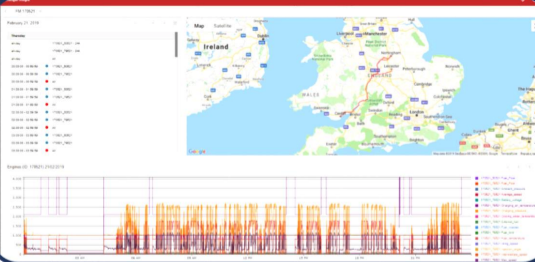 Key Benefits of our SmartWash Solution: